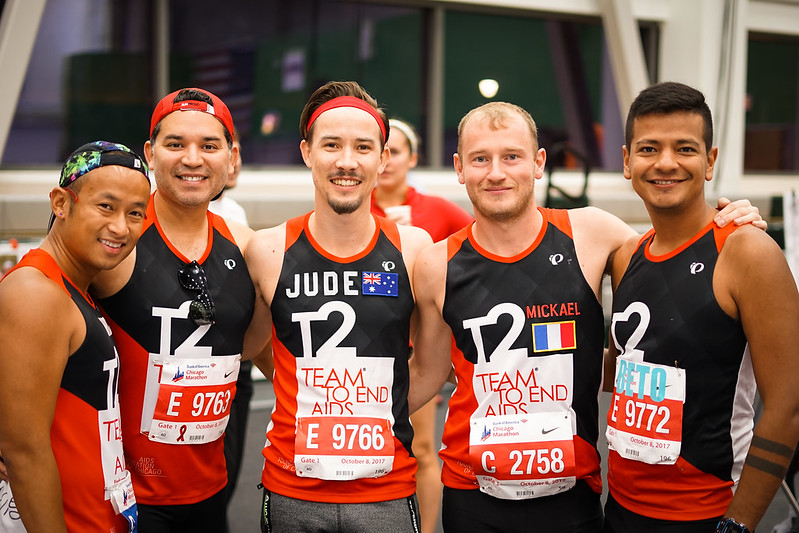 Our Team
Though there are many fabulous perks that come with registering for T2, year after year athletes return to the team for the accepting and supportive camaraderie. Your T2 family will share in every victory, bump in the road, laugh and tear from the kickoff celebration to the post-race victory party.

T2 athletes receive personalized coach-led training, race gear, guaranteed race entry, retailer discounts, massages, social events and a sense of pride from helping the community affected by HIV.

Contact Us to find out more about attending an info session or volunteer opportunities.
Find out more about attending an info session
or volunteer opportunities.
Jonathan Harris, Director of TEAM TO END AIDS (T2), has been with AIDS Foundation Chicago (AFC) since December 2013. He has run over 250 races, including 14 marathons. He has a Master's Degree from Northwestern University and is a graduate of the University of Wisconsin-Madison. Prior to joining AFC, Jonathan has worked for non-profits including Lurie Children's Hospital of Chicago and The Anti-Cruelty Society. He is a thought leader in peer-to-peer charity fundraising circles and has been a featured speaker at industry conferences.
Christina Robinson, Team Manager of T2, has been with AFC since June 2015. She has run two marathons and multiple half marathons, raising over $6,000 for local charities. Christina and her husband have two sons and two pugs. She has been affectionately dubbed "Momager" by the athletes, as she is a Mother Hen to all.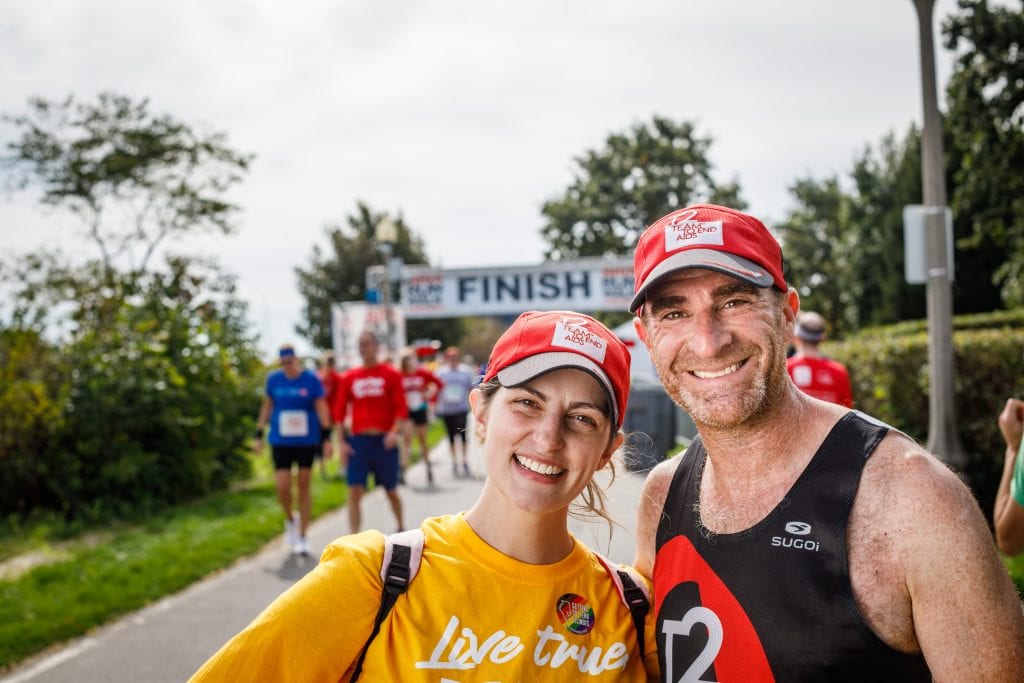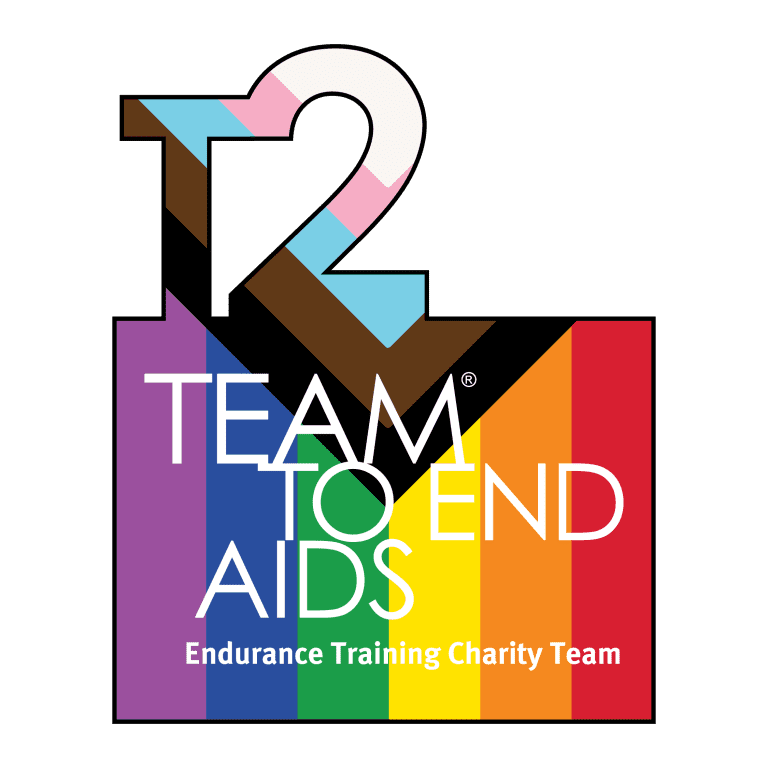 T2 is more than just a training program and an opportunity to support a vibrant organization changing the HIV story. It's also a chance to connect with people who care about the cause, many of whom identify as gay, lesbian, bisexual, transgender, or queer.
Networking with people in Chicago's LGBTQ community on training runs, at rallies and volunteer events, and at the finish line is one of the greatest, long-lasting perks of joining T2.
The T2 family is made of people from many walks of life— but what unites the team is a passion for endurance sports and a desire to make an impact on the HIV epidemic in Chicago and Illinois.